Commercial Campground Furniture & Mattresses
Purchase campground furnishings from your peers—fellow campground owners! Great American Direct custom designs indoor and outdoor lodging furniture based on our own experiences running a popular highly rated or top rated  campground. Our guests' wants, needs and feedback influence the latest updates to our campground mattresses and furniture.
All of our campground furniture is factory direct for the best pricing!
Our commercial-grade furniture incorporates both comfort and style for your cabins, yurts, and patio sites—ensuring your guests will have a restful and memorable experience at your campsite. Best of all, our mattresses are made in the USA, as are many of our other products.
Designed by campground owners.
Tested by campground guests.
Trusted by the outdoor hospitality industry.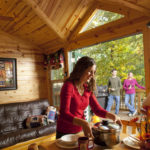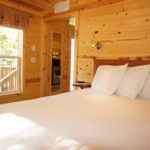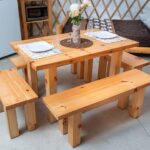 Our Rugged Comfort Design Team has worked with professionals at every level of the process to specially design and manufacture top-quality commercial campground bedding and furniture. All of our products are tested in real-world conditions on our campground. They are used by our guests on a daily basis and stand the test of time, making them not only commercial-grade furniture but camping-grade furniture! We stand behind our outdoor hospitality products and only sell what works.
The best campground furniture for the best repeat customers!
Since implementing Great American Direct products in our campground, our guests have slept better, stayed longer, returned more often, and spoken more highly of us!
Many eco-friendly campground furnishings available!
We offer many 100% recycled plastic furniture pieces, including benches, picnic tables, Adirondack chairs, and trash cans that will last through both weather and time. These durable commercial outdoor furnishings give the look and feel of wood but without the maintenance.
At Great American Direct we offer higher-quality products for less than generic brands. Why pay more when you can buy direct?